COMING SOON - THE AUDIO EDITION OF THIS FASCINATING BOOK, READ BY RUTH HERSELF.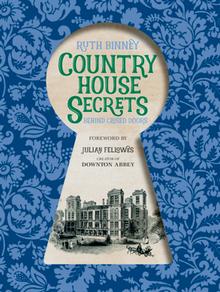 Country House Secrets: Behind Closed Doors
This is the world that Ruth Binney has brought so wonderfully to life in her book". Praise from foreword writer Julian Fellowes, creator of Downton Abbey.
Inside the country house, what exactly were the duties of the master's valet and the lady's maid? How did these fit into the daily routine? And what were the protocols for visitors? The answers to these, and many more questions, are revealed in this entertaining and intimate guide to the self-contained world of the country house.
Find out the answers to these intriguing questions...