DID YOU EVERY WONDER WHETHER GRANNY REALLY KNEW BEST? FIND OUT HERE...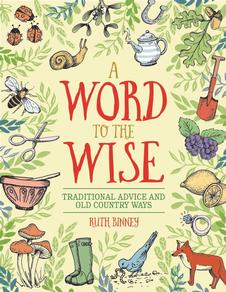 A Word to the Wise
This fascinating compilation of accumulated wisdom includes traditional sayings and superstitions to explain whether, and why, they still work today. With advice on the practical necessities of cooking, gardening, housekeeping and health, as well as proverbial wisdom concerning good behaviour for children, adults and life in general.
read more
Taken from the book A Word to the Wise.